Product Recall
Warm Me Up Reflective Beanie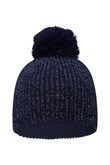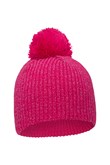 Ref: 901332
Colours: Pink, Navy
Barcodes: 5052776748506, 5052776763523

We have become aware that some of these hats sold between 22nd August 2017 and 17th October 2017 may have a problem with the construction of the pom pom decoration which could mean threads can easily be pulled off.
If you own any of these hats with product code: 901332, (this code can be found on the care label inside each hat), please can you stop using it immediately and return it to any Mountain Warehouse store for a replacement or a full refund of the purchase price. Any product with the above code without a pom pom is not affected by the recall, the problem is just with the pom pom.
If you have any queries please do not hesitate to contact Zakti Active Customers services on +44 (0) 20 3828 6600
We wish to thank you for your co-operation and apologise for any inconvenience.